Zendesk Suite pricing
Choose the best bundle for your business
Zendesk® Suite Pricing
Zendesk® changed pricing policy on February 1, 2021, switching from a myriad of options through the combination of different products (Support, Guide, Chat, Talk, Explore, Answer Bot, multiple Add-ons, etc.) and Editions (Essential, Team, Professional, and Enterprise) to 5 bundles or suites comprising all channels: Team, Growth, Professional, Enterprise, and Enterprise Elite.
Each bundle adds features on top of the previous one, and the most appropriate Suite edition to start with depends on the number of agents, departments, locations, shifts, tickets, channels, languages, etc. By packaging several products, Zendesk® makes it easy to expand the reach of your support organisation from Email and form requests to web or mobile Messaging, social messaging apps, telephony (Talk or third party providers), Answer Bot (or third party AI vendors), and self-service (Guide).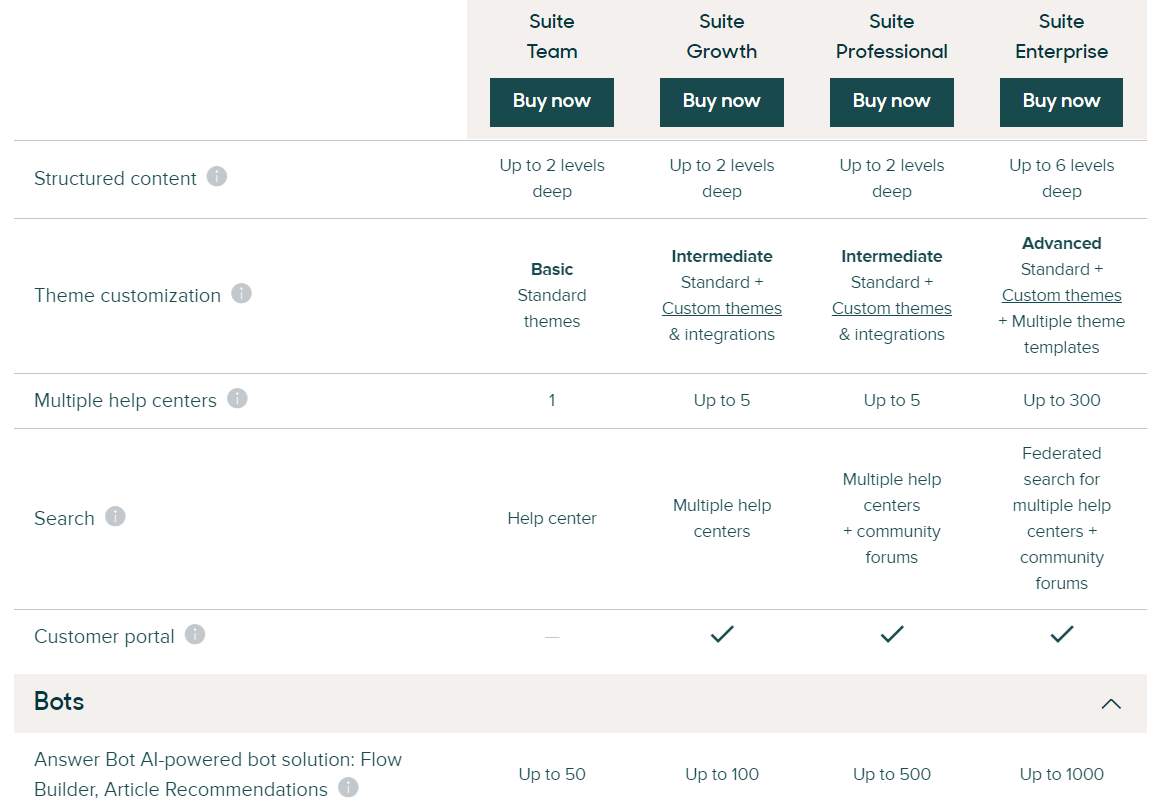 A 14-day free trial is also available and the configurations and interactions you carry out will still be in place when you contract Zendesk®. At any time, agents can be added, and Suites can be upgraded.
You can take a look at the prices of Zendesk® Suite or contact us if you need guidance in choosing the most appropriate bundle for your Customer Service taking into consideration prices, features and benefits.
If you are a current Zendesk® customer, we can help you determine whether it is worth it from a financial and functional perspective to move from a legacy contract to a Suite one.
Contact us for more information.
By working with us, you will benefit from:
15+ years implementing CRM and CX solutions
15+ years building apps and integrations
Former Zendesk® employees
Specialised Partner. We only work with Zendesk® as CRM / CX solution.
Certification in Zendesk® Suite, Sunshine Conversations, and Sell
Zendesk® training and best practices for administrators and users
Agile procedures for evaluating, implementing, and developing
Flexibility in the way of working and speed in the face of incidents
Multiple references and focus on the satisfaction of our customers